Ultrasound Cavitation and radiofrequency fat and cellulite reduction treatment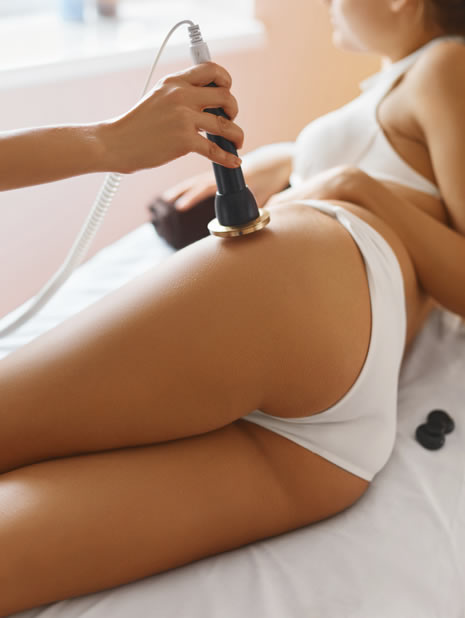 Ulstrasound Cavitation is a revolutionary, non-invasive fat reduction and cellulite reduction treatment that uses low level ultrasonic waves to target fatty areas of the body, such as hips, tummy, knees and thighs.
Using leading edge technology, ultrasound cavitation converts fat cells into liquid which is then drained by the body's own natural filtration system.
Radiofrequency (RF) energy is used to treat skin laxity by tightening sagging skin tissues. RF can be used in conjunction with ultrasound cavitation to aid in further fat breakdown and tighten the skin where cavitation has taken place.
Ultrasound cavitation and radiofrequency benefits:
Cellulite reduction
Fat reduction
Body contouring
Fat melting
Skin tightening
Skin rejuvenation
Radio frequency
Tissue retraction
New collagen formation
Improved circulation
All ultrasound cavitation treatments and programmes are personalised to your individual needs and delivered by our highly trained therapists. We recommend a minimum of six sessions for best results.
Contact us to learn more about ultrasound cavitation treatment options and pricing.