Hair services at Georgina & Co Hair and Beauty
Experience quality hairdressing in the tranquil surrounds of our luxurious hair and beauty salon.
We offer the full range of hairdressing services, from fashion cuts, colours, blowaves and hair styling.
Hair "Up Do" Pricing
| | |
| --- | --- |
| Hair Up Wedding | $120 |
| Hair Up Formal | $85 |
Hypervisual intense colour – a new hair fashion experience
At Georgina & Co, we specialise in 'hypervisual', a unique and creative colouring technique for eye-catching hair that stands out from the crowd.
Make an unforgettable impression with a visual energy rush of colours and techniques.
Hypervisuals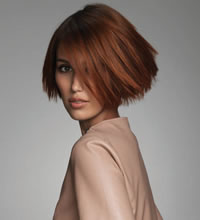 Silhouette sweep
A short hair technique sculpted to a monogrammatic base line with graduated dimension for movement and versatility.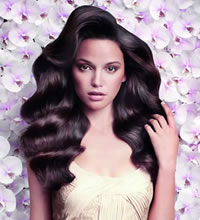 Graphic jam
Geometric placement creates colour shifting bold dark streaks against light colour accentuates shape.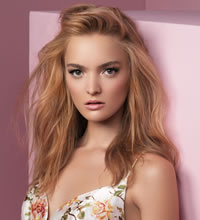 Monogrammatic colour
For regular colour on any hair type. Great for retouching your regrowth or for a complete exciting colour change.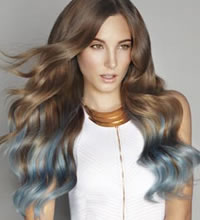 High visibility
Allows freedom for all hair types to create bold panels or dimensions in a chunky style.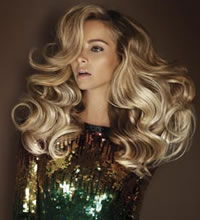 Simple link
Star burst pattern of beautiful colour that allows hair to fall naturally and accentuate your short to medium length style cut.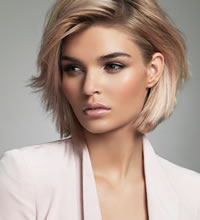 Multi dimensional
Create a slice of heaven on any hair type using 1, 2, 3 or more colours. Let your imagination go wild.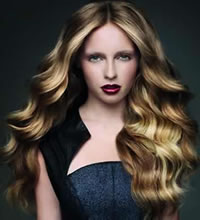 Integrate
Dimension sliced in a zigzag around the perimeter of the growth pattern to harmonize colour to a softer more natural appearance.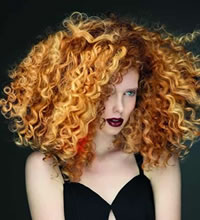 Spinning lights
A gorgeous colour insight of weave dimensions around the crown to create a retro-modern look for medium to long hair.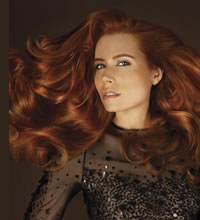 Eye catching colour
A technique for medium hair. Add chunky dimensions in your colour choice, giving definition and eye-catching drama.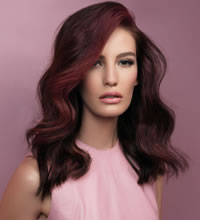 Sprinkles
Gleams of bright colour set off to sparks of glamour with this technique for short to medium hair.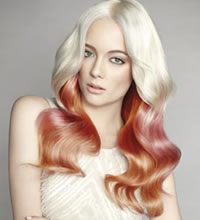 Link layers
Three shades of colour to melt into a soft ripple for long hair.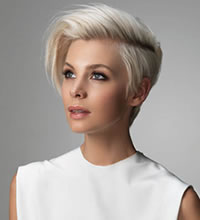 Firecracker
A technique for short hair with bursts of colour creating a fiery excitement and accentuating the texture of a cropped cut.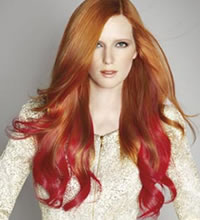 Red dips
Bright red dips enhance the swing of long hair.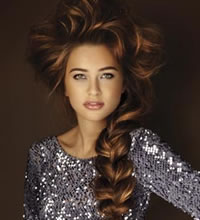 Sheer veil
A sheer veil of colour for medium to long hair, reflecting the light in every moment.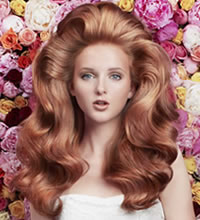 Free mix
Got something completely different in mind? Tell us what you like and we can create a unique style all of your own!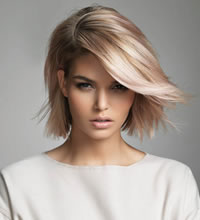 Fringe showcase
A frame of colour lightens and brightens the face and defines any length of fringed style.